The goal of wearing jewelry is either to enhance your look or make a statement. In the world of wearing jewelry pieces, there are certain guidelines you should still follow. You should keep in mind that there are standards for wearing the right jewelry and the right number of pieces during the right occasion.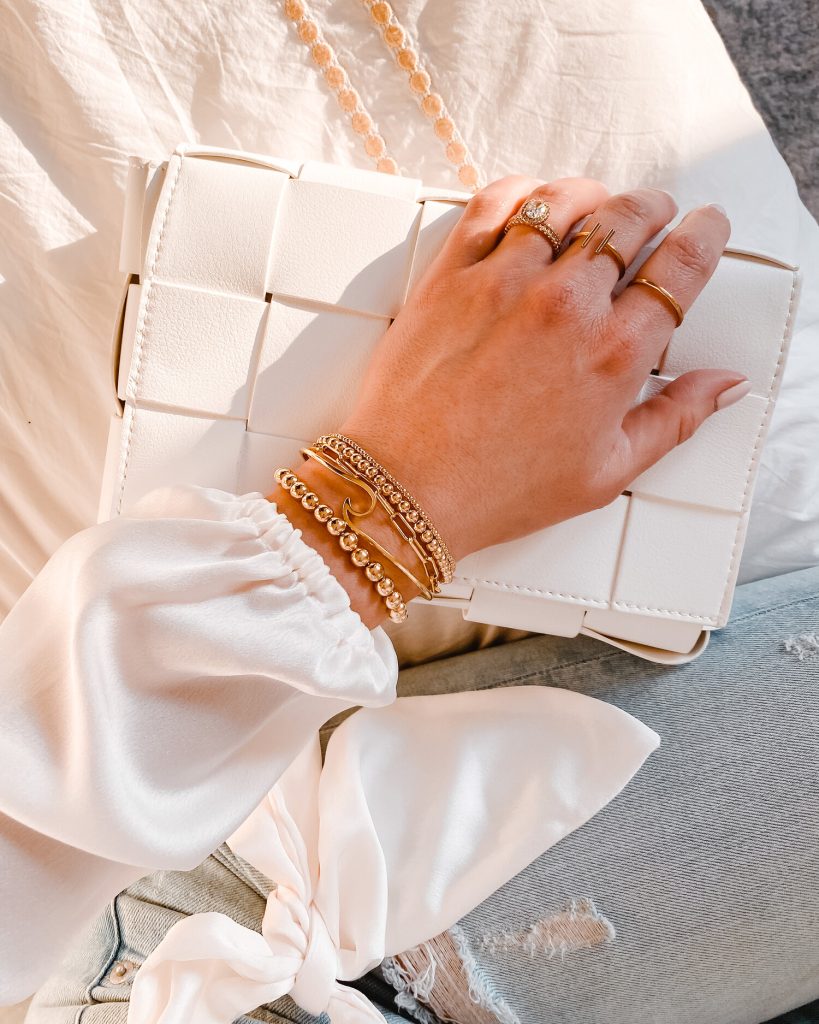 Proper Number of Pieces
It is not always easy to wear the right number of jewelry pieces during any given occasion or place. Some women would wear a lot, and some would wear very few. Here are some considerations before wearing your jewelry for the day:
Don't Be Excessive
When you wear jewelry, make sure you don't let them cover you or your outfit. As you choose the jewels and how many of them you want to wear, keep in mind that they should complement or enhance your look. If you want to wear a stack of bangles, don't wear a stack of necklaces. Also, don't full your fingers with every ring you have.
Remember the Occasion
Before you start preparing, you need to focus on the occasion. It is the main factor in selecting the jewelry pieces you want to wear. If you are going to attend a meeting, then you should opt-out of huge pieces. A nice evening out just needs one piece of jewelry that will make you stand out more. If you have beautiful fingers, then dainty rings can accentuate them more.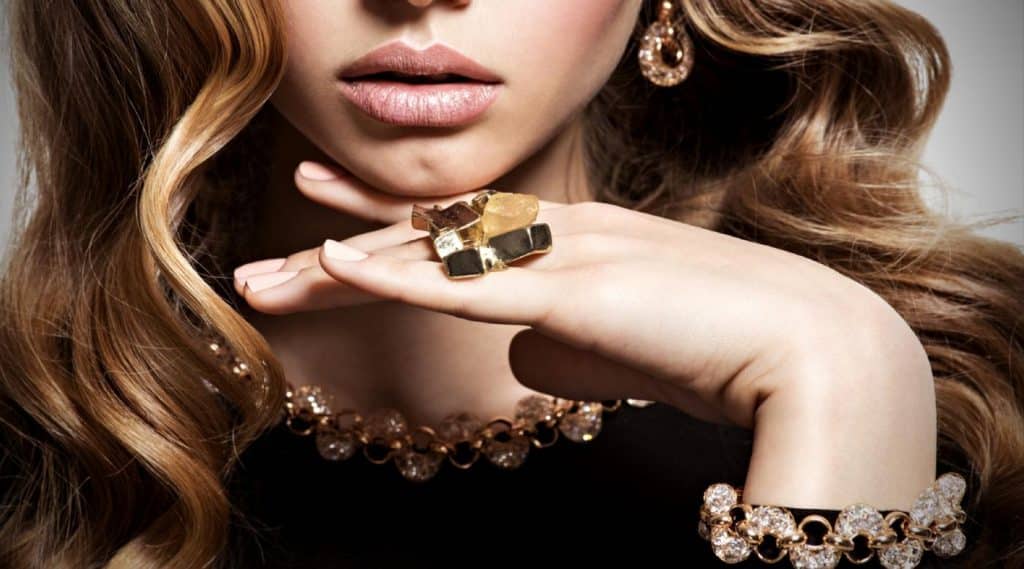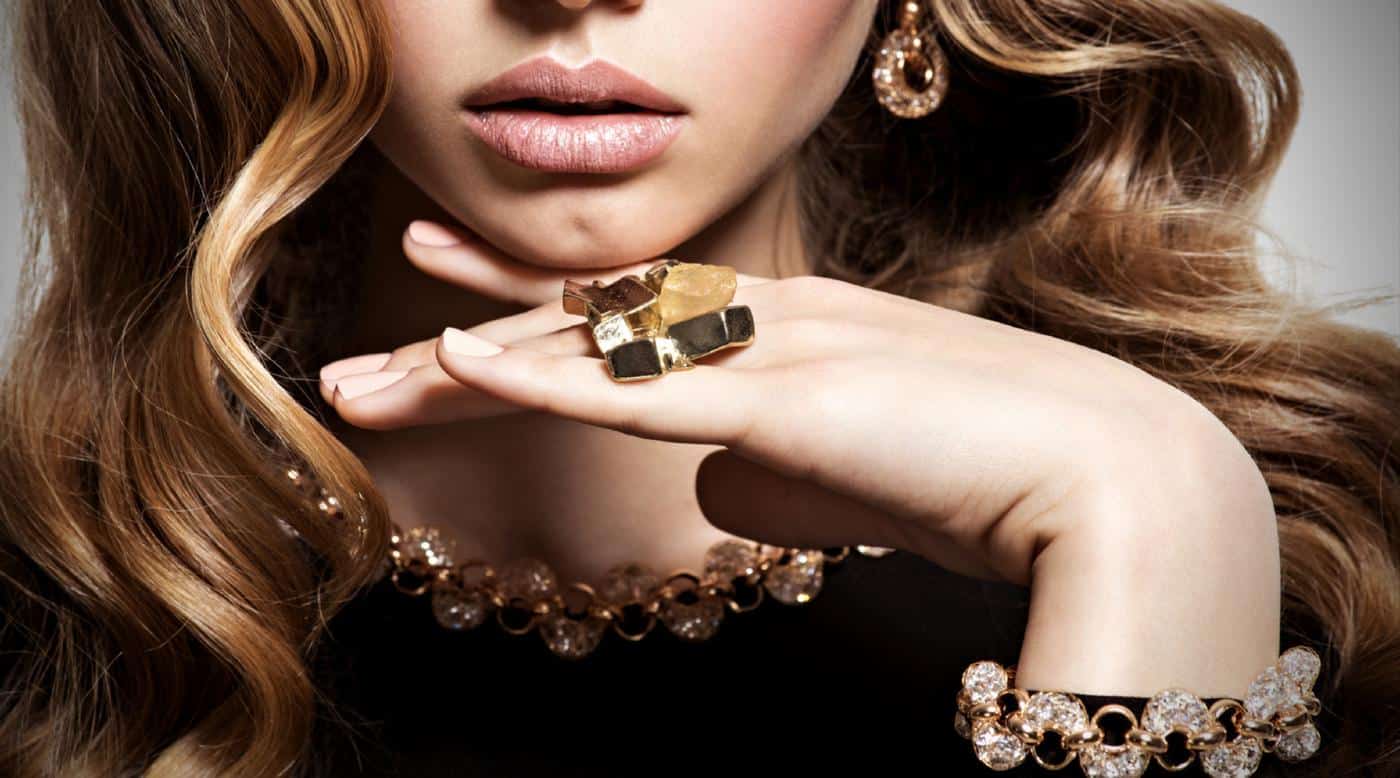 Consider the Ambience
You can never tell the real atmosphere of the place unless you're in it. If you want to have a sense of the gathering, take a look at the venue. It will likely tell you what pieces you can wear. A subtle Bohemian or a hint of elegance can make you stand out without being an attraction. Being a minimalist always accentuates your look instead of overpowering it.
Match Your Jewelry With Your Clothing Material
Try not to match huge, chunky pieces with sheer or silk material. When you wear huge sweaters, wearing thin chains doesn't seem right. If your clothes are delicate, wear delicate jewelry pieces. If you have thick clothing, substantial pieces will go well with them.
Follow Some Rules
While fashion nowadays doesn't have rules anymore, you should just follow one rule in wearing jewelry—never wear enormous earrings with a thick necklace. If you wear heavy earrings and a heavy necklace, your look will be ruined.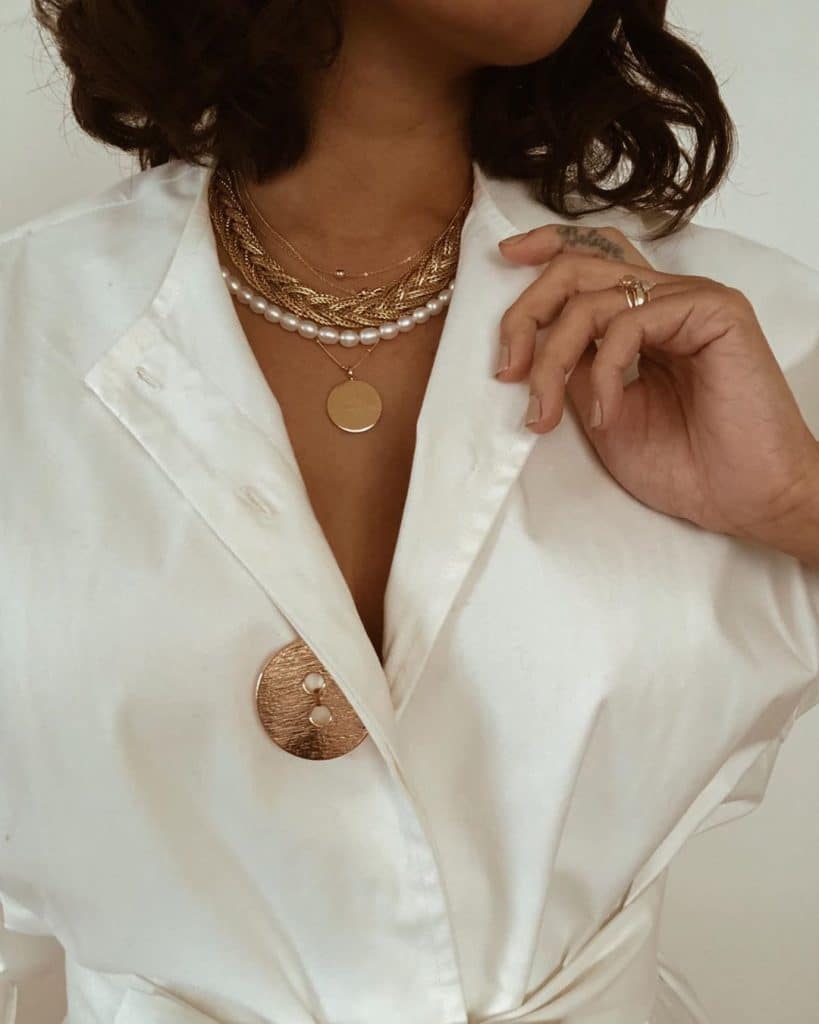 Be Mindful of Your Rings
If you are wearing an engagement ring, you should not wear other rings on that same hand. In case you want to wear a large statement ring, just wear the one. For dainty rings, wear several of them in one hand. If you want to wear thick bangles, avoid wearing huge rings on that hand. Men should never wear more than one ring in one hand.
Consider Your Hairstyle
Wearing your hair down requires small or thin jewelry pieces. If you want to have a cropped hair cut or if you want to pull your hair back, you can wear large hoop or dangling earrings.
Say No to Noisy Jewelry
Let's say you are going to attend a formal ball or a seminar. Noisy bangles or earrings will only make you disrupt or distract. If you want to add elegance to the event, opt for pieces that will highlight your personality while keeping it quiet.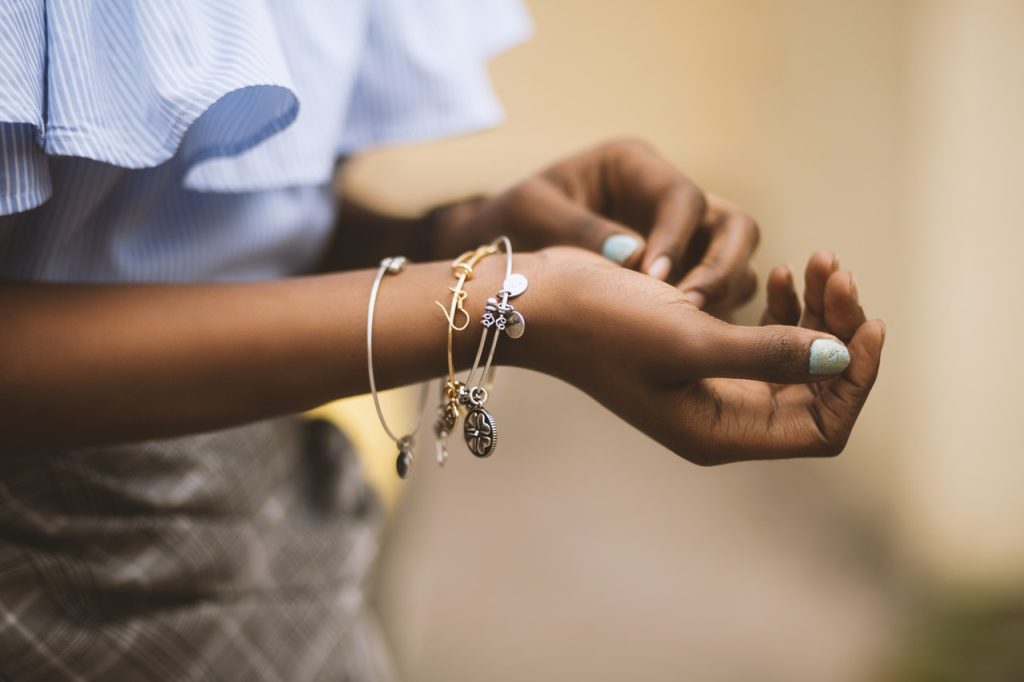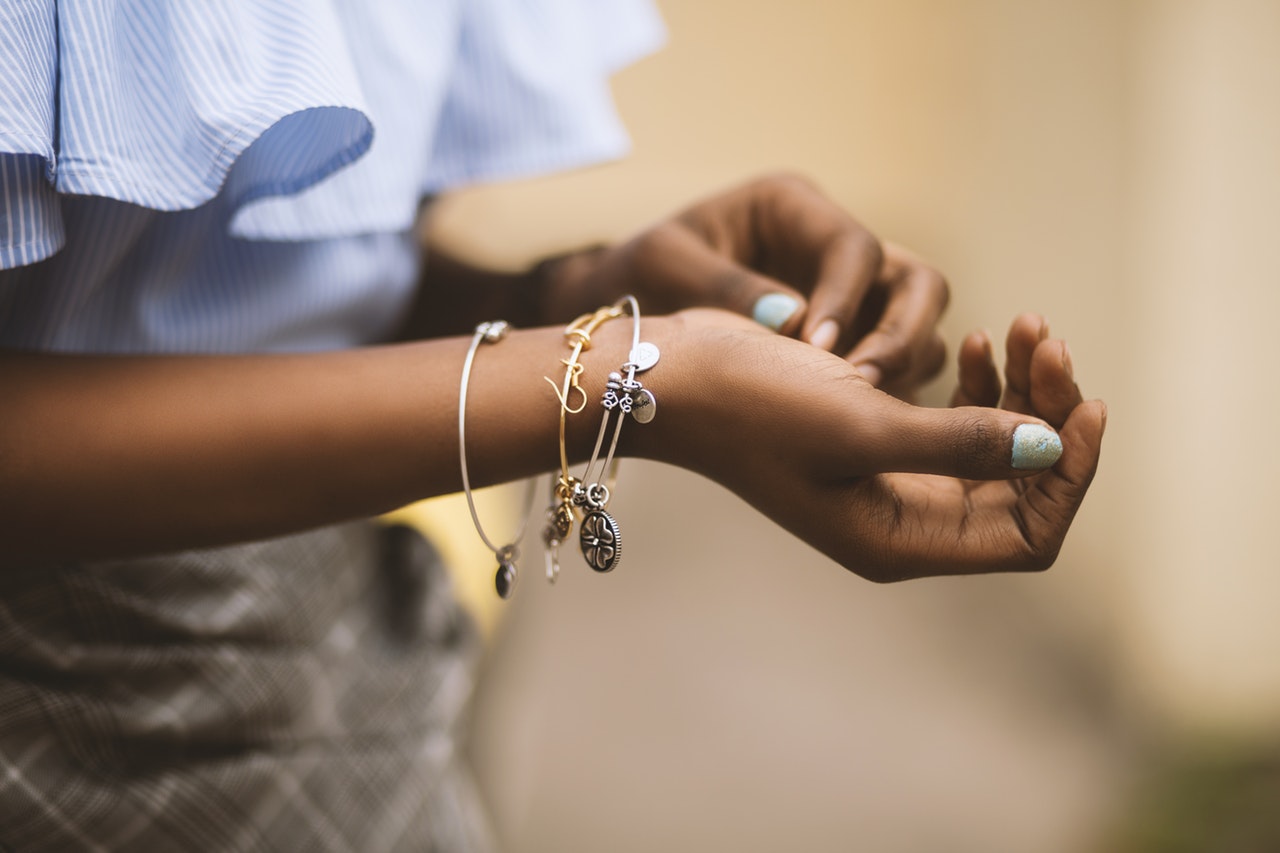 Wearing Pearls
Pearls can make you look sophisticated and fashionable at the same time. Remember not to wear more than one piece of pearl jewels at one time. You can wear a pair of earrings but don't wear a pearl ring, bracelet, or necklace anymore.
Wearing Statement Jewelry
Statement jewels aim to attract and make you stand out. The only rule in wearing statement jewelry is that you should just wear one piece at a time. There is no need to awe the people with your entire collection of unique fashion jewelry.
Disadvantages of Wearing Too Much Jewelry
Below are some of the known disadvantages of wearing excessive jewelry:
Gives Out the Wrong Message
When you wear too much jewelry, you may be showing people that you're an attention grabber. You don't want to look like a Christmas tree or a jewelry rack, right?
Hides the Great Pieces
An overload of jewelry pieces can hide the most exquisite diamond ring or pendant. People around you won't appreciate how it complements your look. All they will see is that huge bracelet or that bulky earring.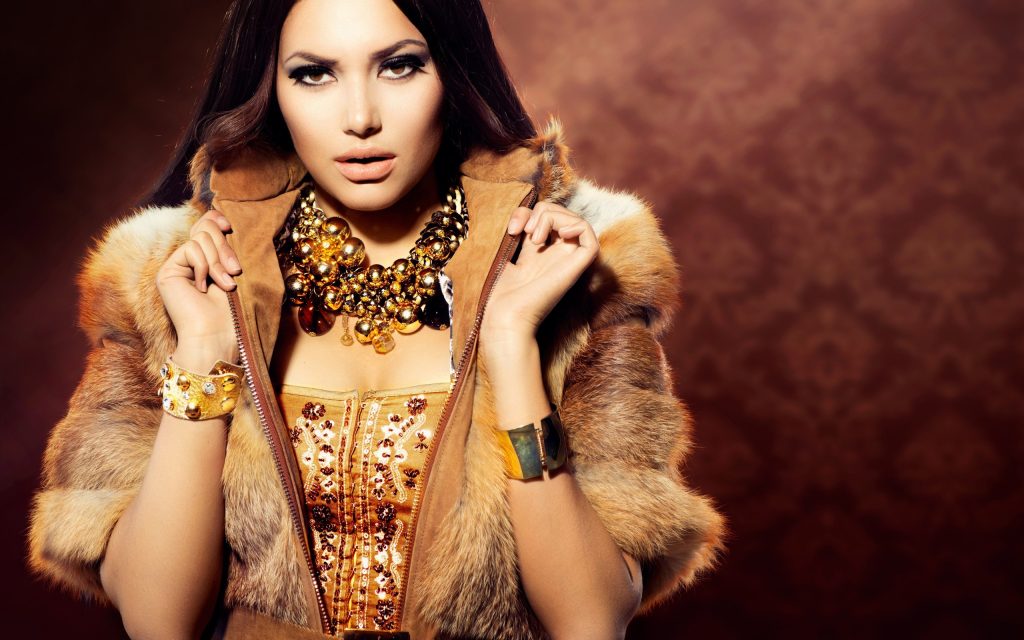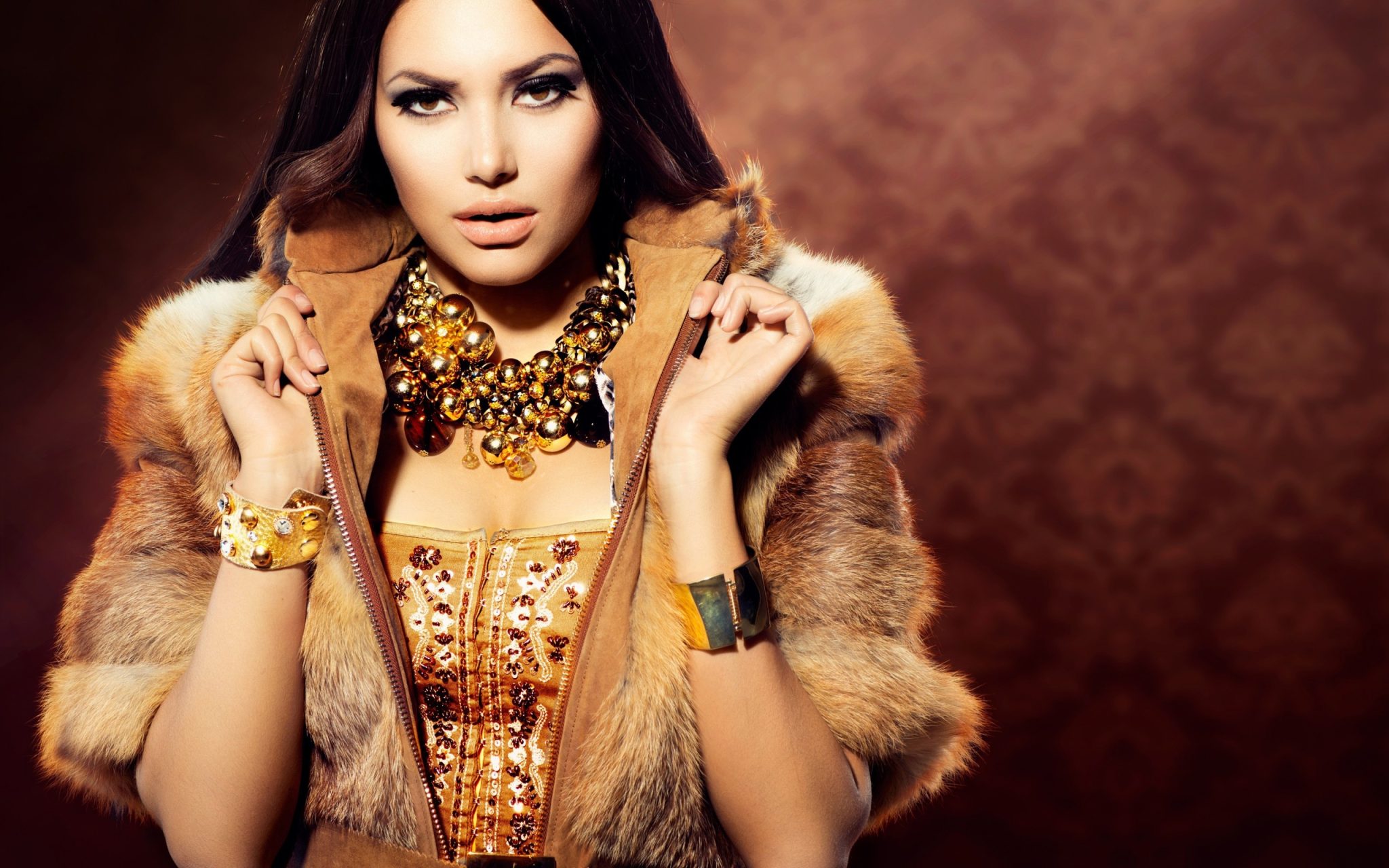 Confuses Your Look
If you are wearing a simple dress and you accessorize by wearing a thick bunch of various necklaces. You wear them all because they have sentimental value to you. If you do this, then you're not going to get that simple look for which you were aiming.
Knowing how much stunning pieces you should wear is important if you want to enhance your look. With these pointers, you can attend any gathering in any venue with the right number of pieces. Remember, you don't always need a lot of jewelry or huge jewelry to let everyone know about your presence.