Do you see diamond jewelry clasps as important elements of jewelry? When people receive a bracelet or a necklace, they would always look at the centerpiece, which is the diamond. Second would be the precious metal. Diamond jewelry clasps are never really appreciated that much at all. The clasp or fastener is important to a piece of jewelry. It's a component that enables the wearer to put on or take off the piece of jewelry with ease.
There are some fasteners or clasps that aren't seen in the piece of jewelry. Others are essential to the overall design.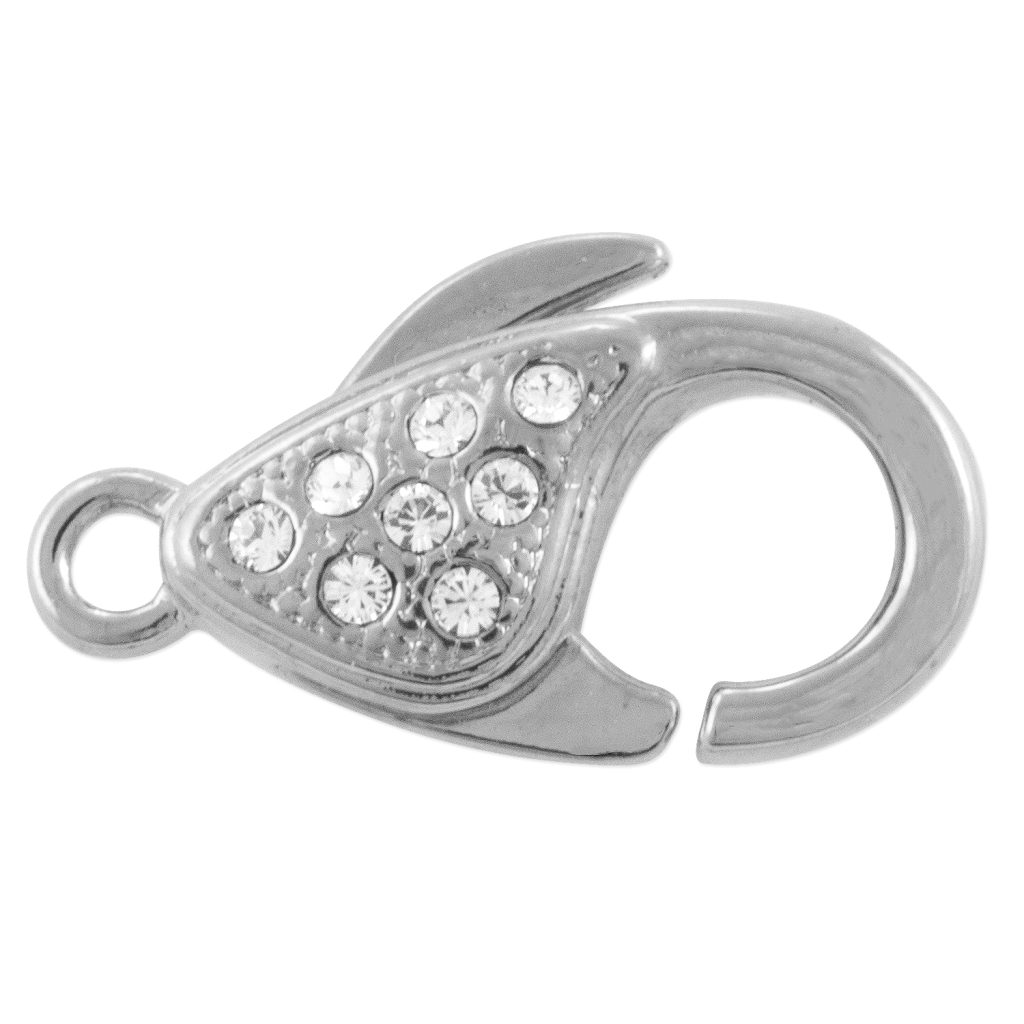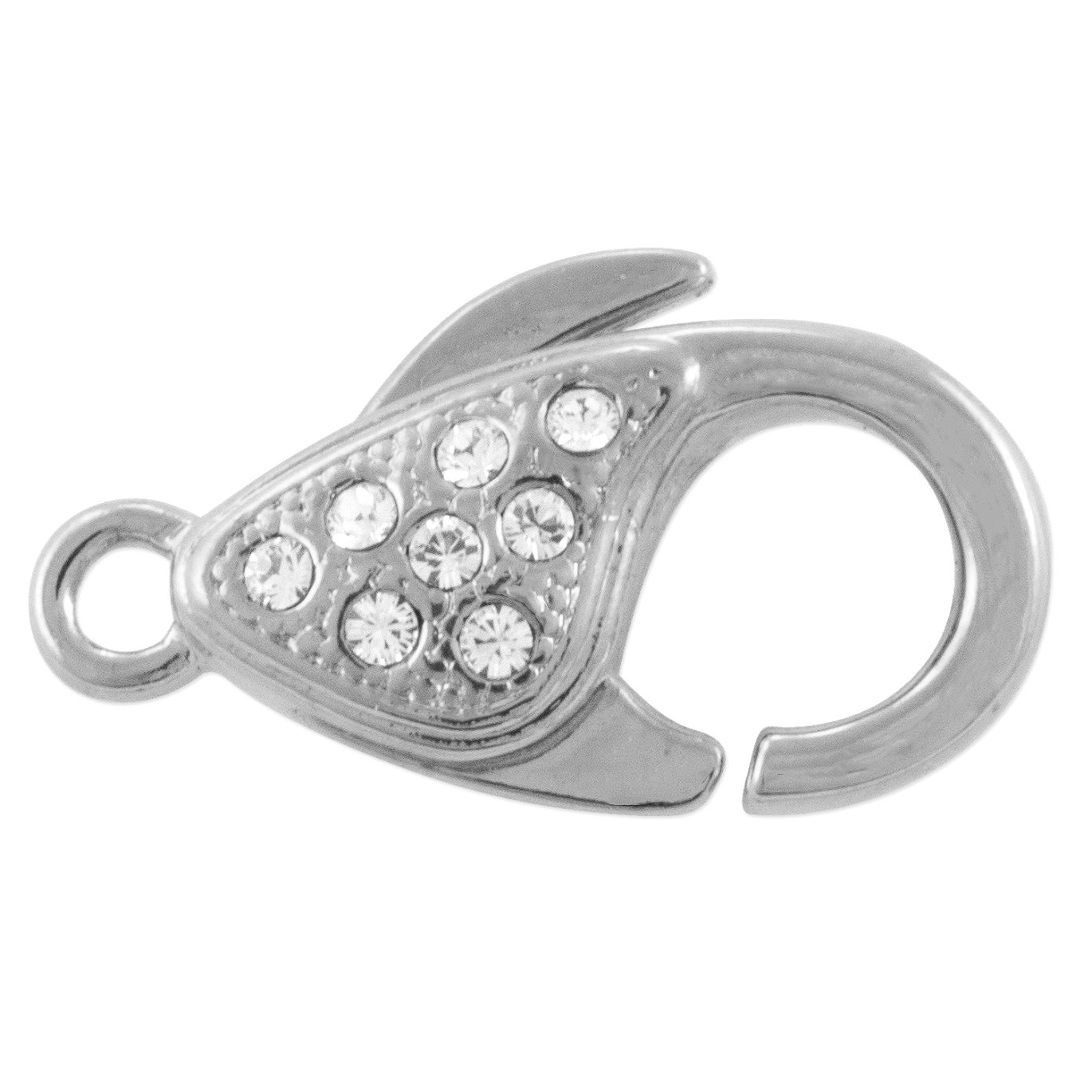 Classic Clasps
Box
This clasp has a tab that passes through an adorned box, with a kind of safety to keep the closure secure. It is the traditional fastener for hinged and tennis bracelets.
Ball
Also known as a bead clasp, this type of fastener is spherical and round. There are times when diamond jewelry clasps of this kind are decorated with gemstones to provide a decorative seal. It then blends with the design of the bracelet or necklace.
Push Button
This type of fastener clicks into place. It just needs a button or a lever that gets pushed in to release the clasp.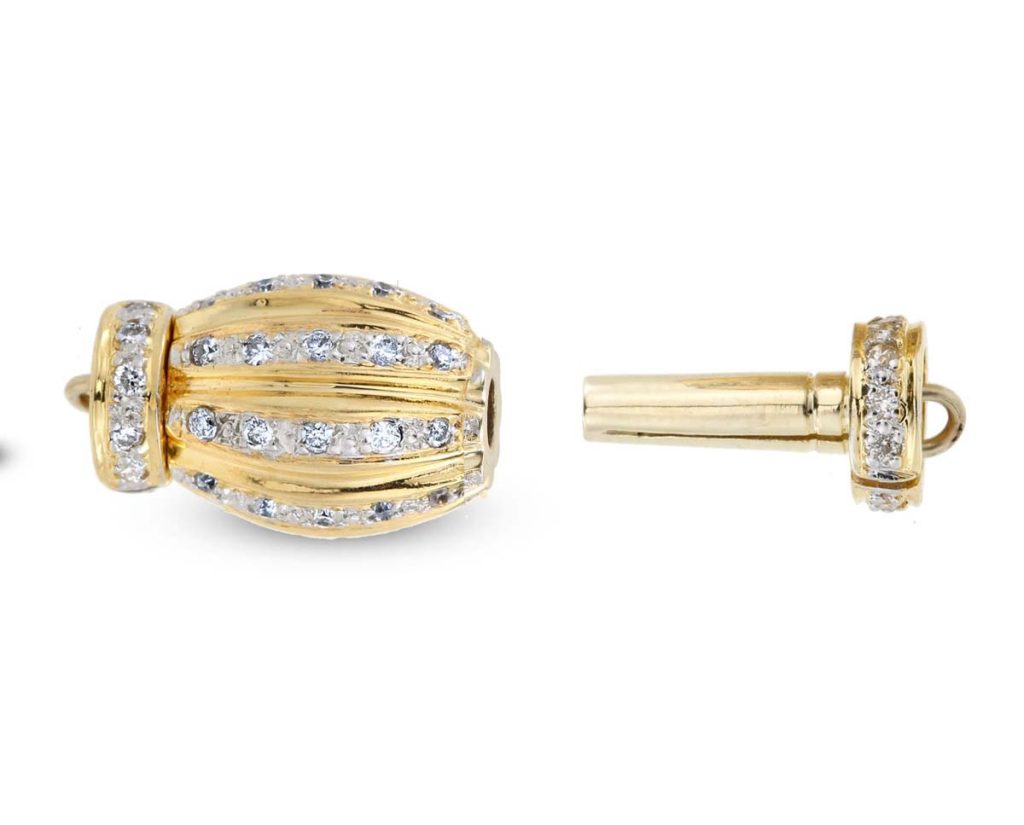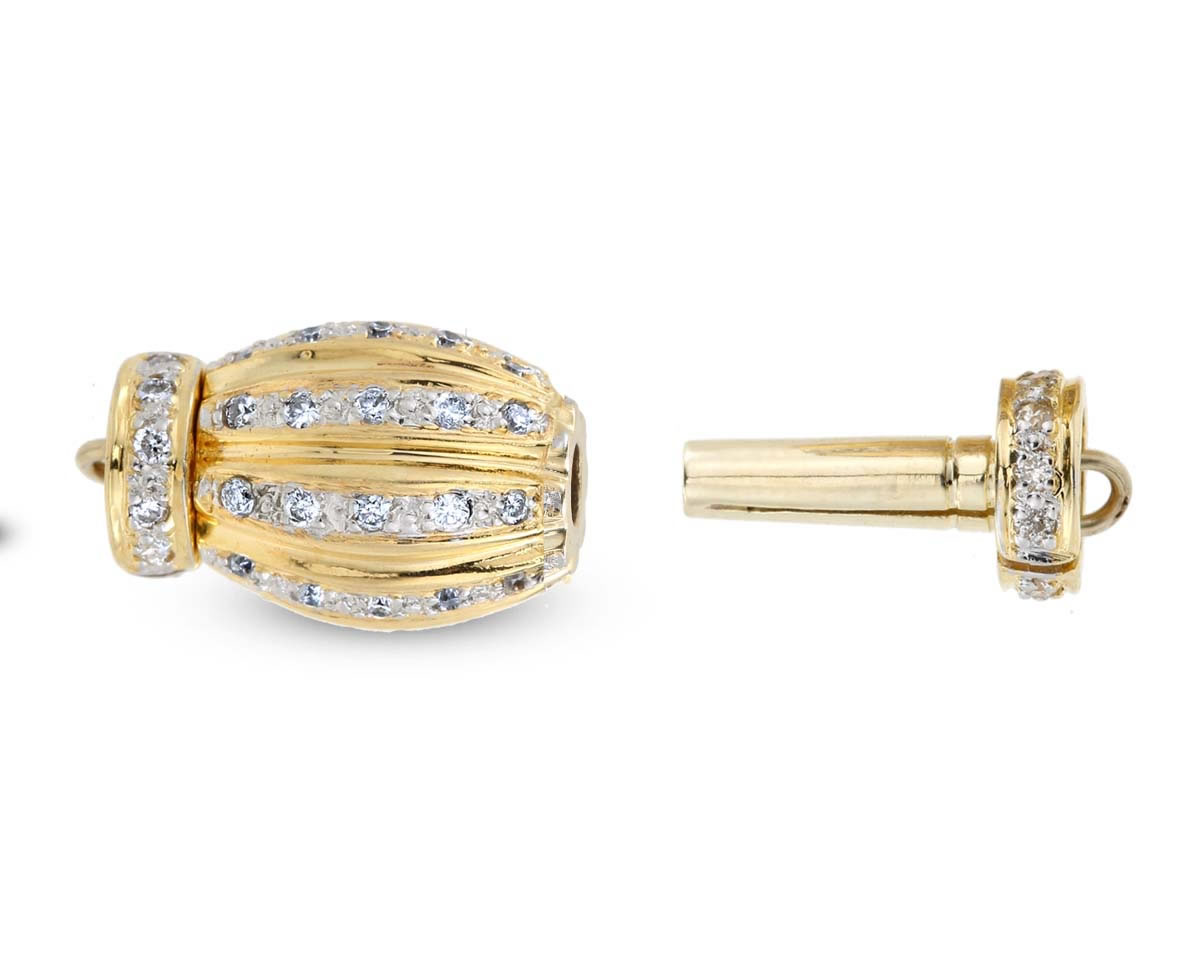 Barrel
A closure that's shaped like a torpedo or a barrel. It joins two ends together with a hook-insert, screw, or box mechanism. This is a bit more complicated to use than all other types of diamond jewelry clasps. You should be good at manipulating tiny things with your fingers to help you open or close this fastener. One part resembles a screw that fits into the other by turning clockwise. Fine jewelry usually has this type of clasp.
Hook
Diamond jewelry clasps that have the hook design provide an exclusive easy "off and on" motion. The curve at the bottom attaches to a circle or a loop to keep it in place. These clasps are ideal for lightweight jewelry pieces.
Fishhook
A fragile clasp that has a hook inside an oblong casing. This closure creates an elegant look for light bracelets and necklaces. The oblong casing has a secret spot where a spring mechanism activates the lock. It can be tricky to do this clasp with just one hand. It is best suited for a necklace. Fishhook clasps can be fancy with diamond adornments so you can make a fashion statement .
Springring
These diamond jewelry clasps were invented during the 1900s. They are highly efficient though small. The circular metal in this fastener is hollow with a spring opening, which keeps the fastener closed.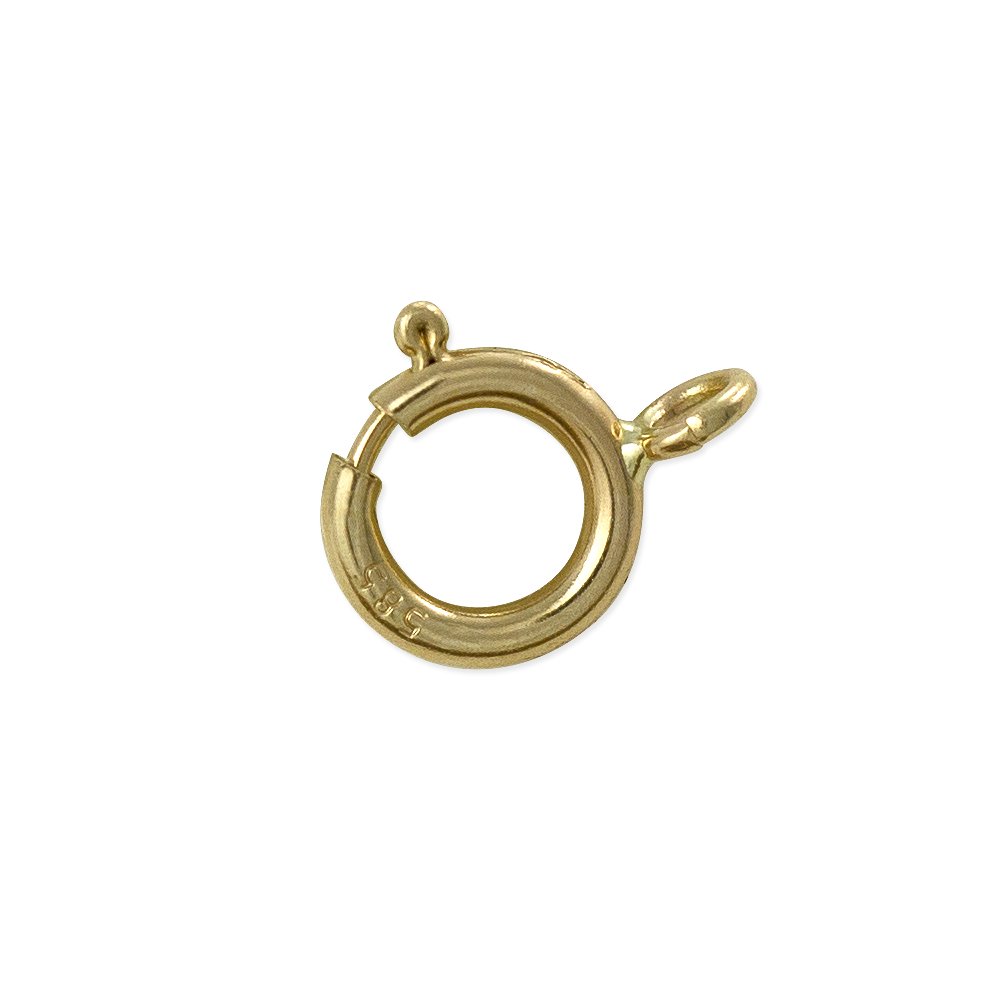 Lobster
A clasp named after a pinching hook, usually resembling the claw of a lobster. You have to pull the lever down to open the fastener and then release it for it to close. This is good for everyday wear jewelry to medium weight jewelry.
Special Clasps
Magnetic
A magnet is the main element in diamond jewelry clasps like this. The said magnet holds the bracelet or necklace together for easier closure and release. Because of the security and ease these fasteners provide, they are ideal for the use of older women.
Slide lock
This has two separate bars on each end of the piece. The bars slide into each other in a secure position. A fastener of this type is for those who
Concealed
A hidden clasp that is within the overall design of the piece. Diamond jewelry clasps of this type do not get in the way of the jewelry's look.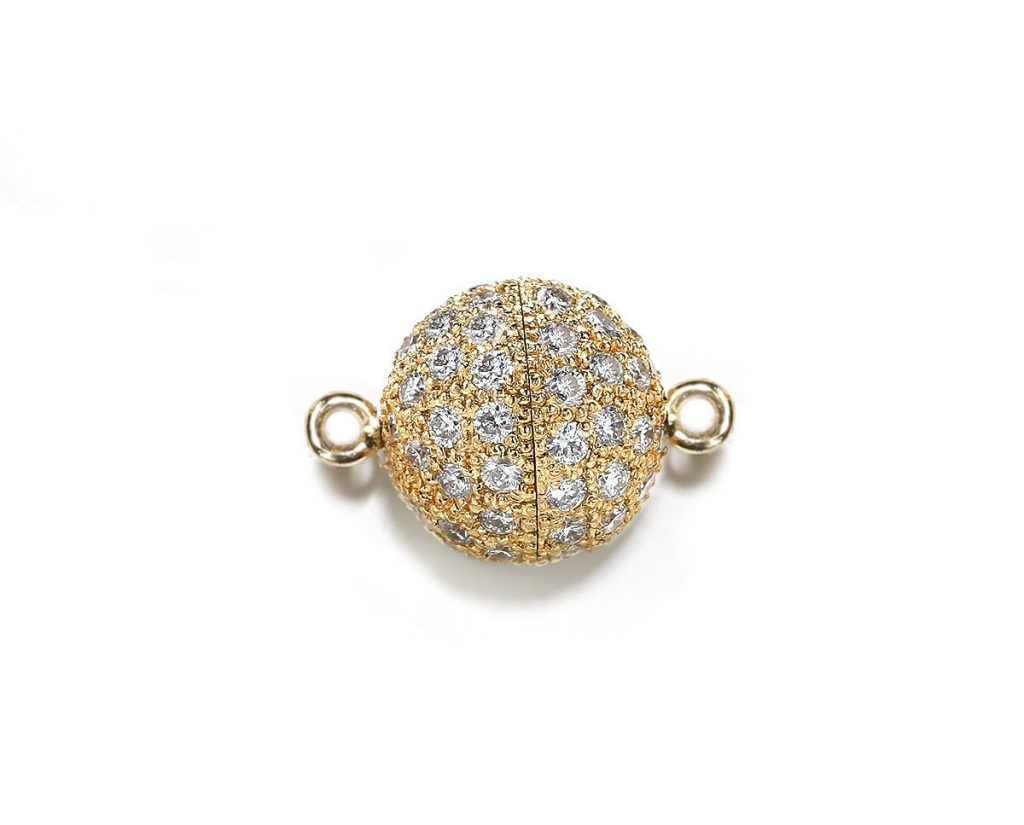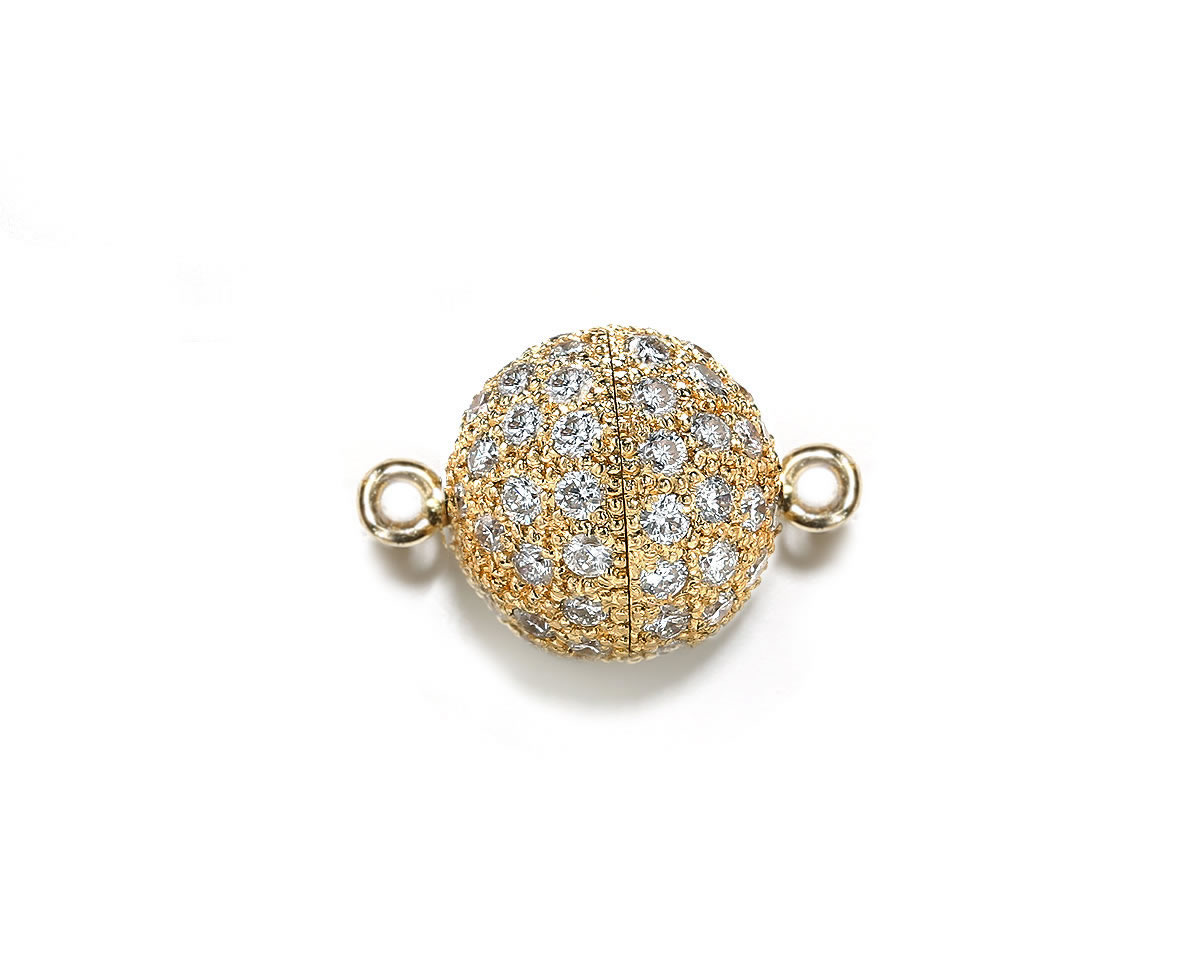 Buckle
This fastener is a component in material or leather bracelets. It has the same features that an ordinary belt buckle has. A buckle straps an end through a small loop and locks it with a prong that goes into a hole. The prong rests on a metal frame.          
Ladder
This old-fashioned clasp is usually for watches. One end of the piece looks like a two-spoke ladder. The side that folds over is then hooked into one of the slots as a means to adjust the size of the piece.
Toggle
This fastener has two pieces of jewelry that close when a decorative or T-shaped bar threads through a loop. The clasp itself is usually made into the piece's centerpiece. Toggle is a clasp ideal for heavy jewelry pieces.
Swivel
A kind of lobster fastener that can make 360 degree-turns at its base.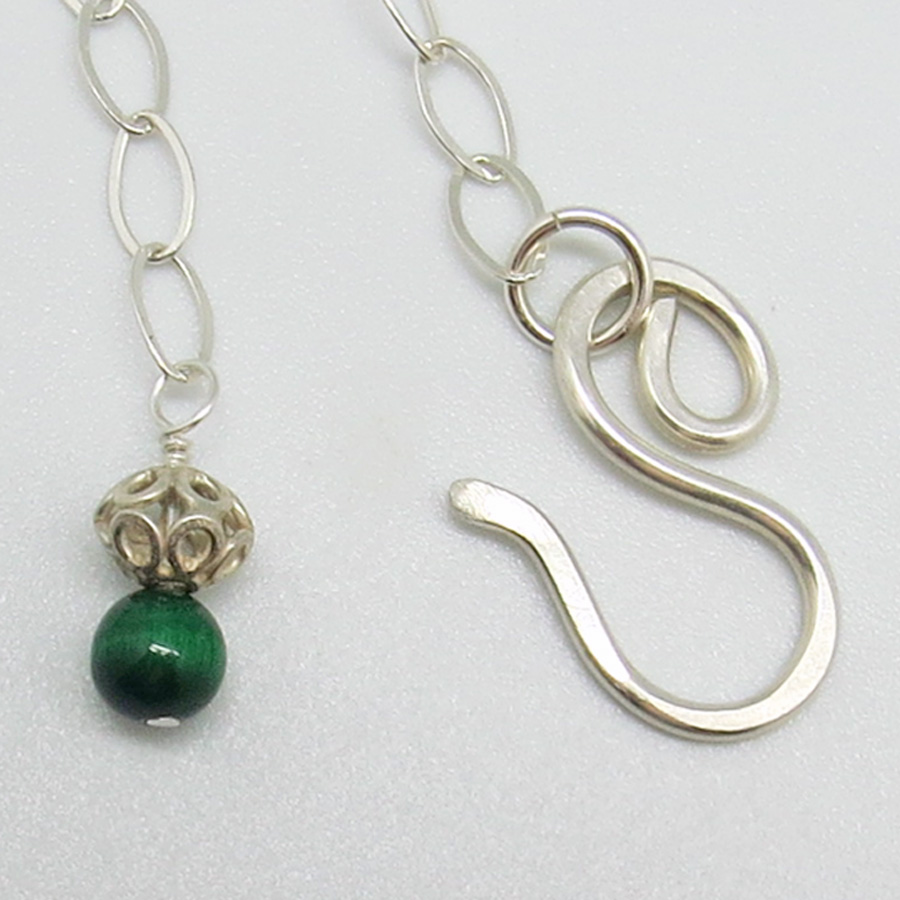 Fastener-Free
Stretch
Jewelry of this kind depends on an elastic cord or a coil. The bracelet itself stretches to fit the wrists.
Endless
These diamond jewelry clasps are actually free of fasteners. This allows the piece to have an uninterrupted look. Usually, these pieces are long necklaces that can just slip without effort. You can even wrap them around multiple times for that layered appearance.
Slip-on
These are cuffs or bangles that have wide openings. You just squeeze your hand into this bracelet and them relax it, once you have it on, so it stays on.
Safety Clasps
For those who want to add more security to their jewelry pieces, they acquire safety fasteners to support their regular diamond jewelry clasps. Pins, watches, bracelets, and necklaces often have extra clasps to keep the point of attachment. Here are some of the different styles of safety clasps for every design and need:
Safety chain
This connects to both sides of the necklace's or bracelet's opening. In case the main fastener fails, the safety chain keeps the jewelry around the neck or arm.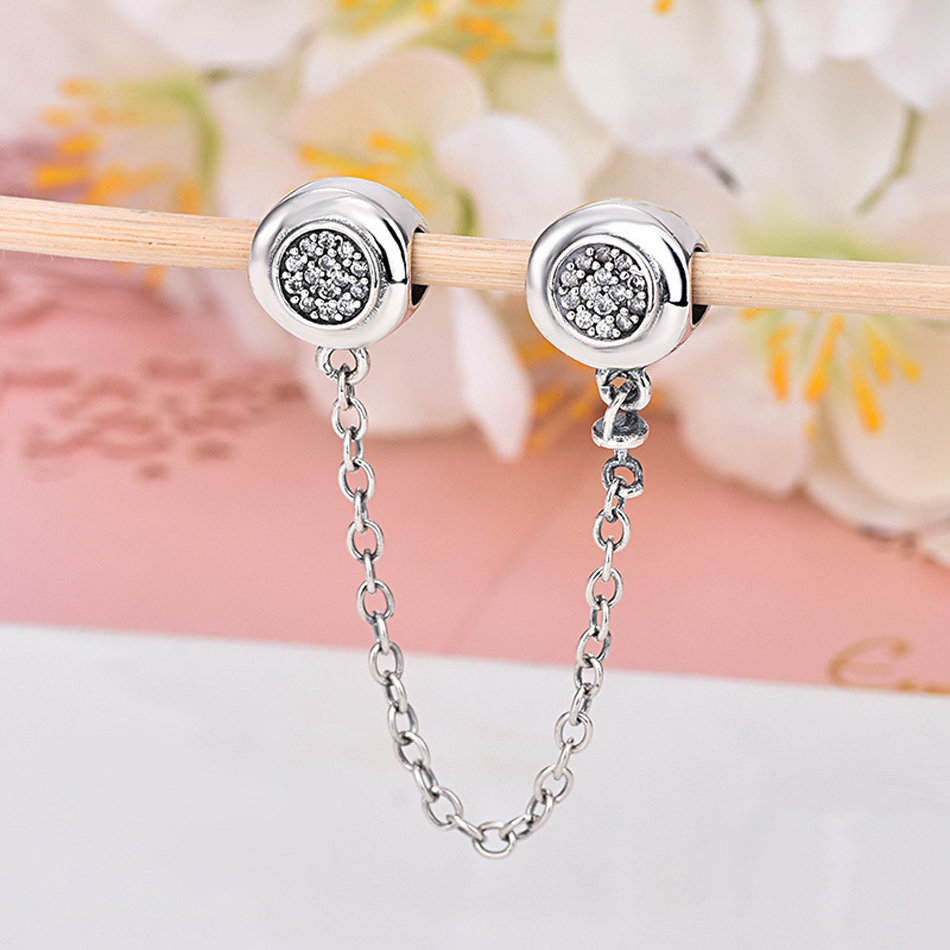 Double latch
Two safety latches are present in this type of safety latch. Both sides of the main clasp possess an extra latch to make sure it doesn't fail.
Single latch
As a hinged clasp, this provides extra security to your bracelet's or necklace's closure.
Push-Pull
Most estate pins have this safety clasp, which looks like a tube. It slides through the end of the pin to fix it in its place.
Hook
This clasp makes use of a C-shaped or a hook piece to keep the main clasp or pin in place.
Revolver
A brooch usually has this to hide the point of the pin by means of a revolving lever.
Figure 8
The pinched middle of this safety clasp attaches on top of a button. This usually keeps a hinged bangle closed or adds more safety to the main clasp.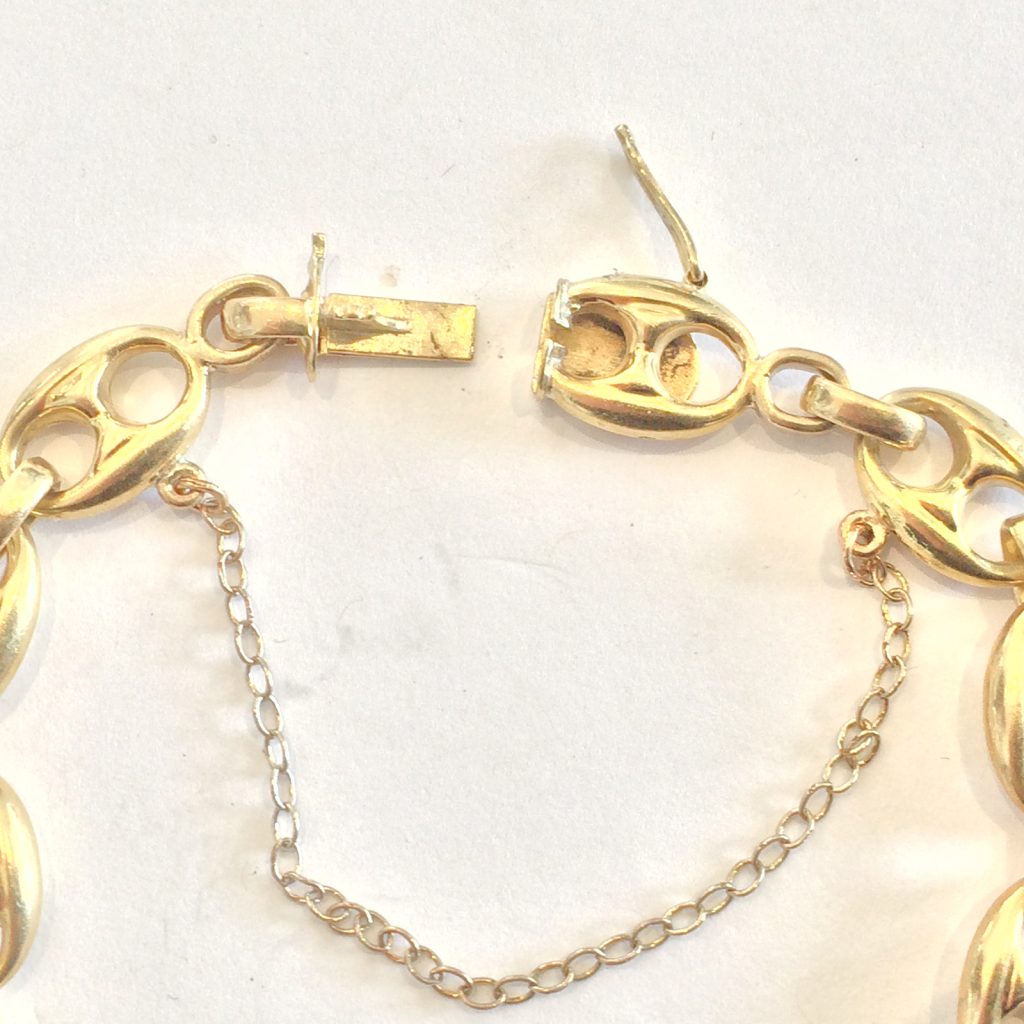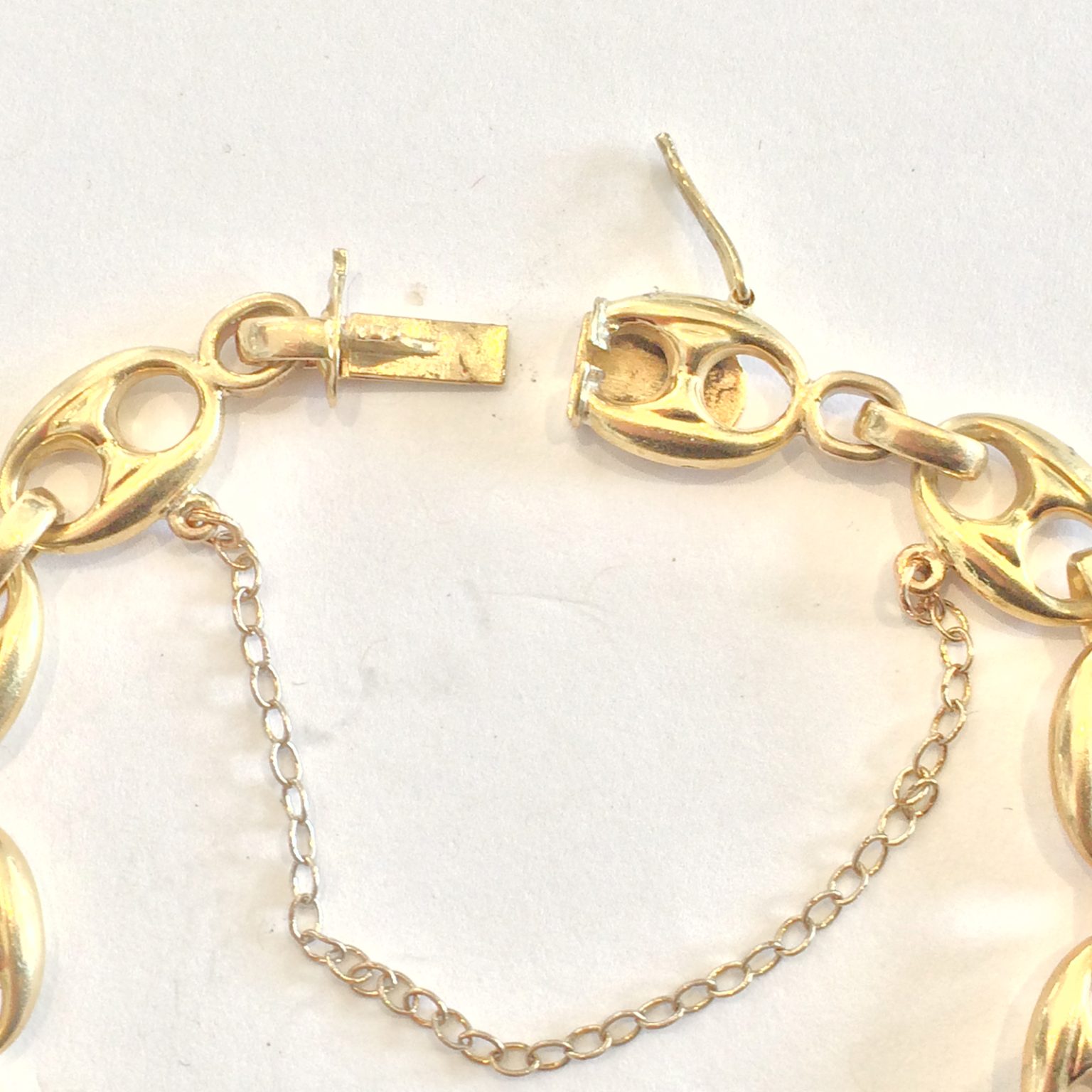 Diamond jewelry clasps are important elements in necklaces or bracelets. Pay attention to how sturdy and secure your main clasps are. If they're not, bring them to your jeweler to strengthen or reinforce them. This way, you won't have to worry about your jewelry falling off as you sport them in style.