It is a perfect time to wear green diamonds. Green is everywhere on St. Patrick's Day, also known as St. Paddy's Day. The beautiful gem would match the green sweater that has been sitting in the closet all year. It has been a tradition to wear anything green to celebrate St. Patrick's Day. It would be a great day to show off your green diamond or any other gem during the festivities.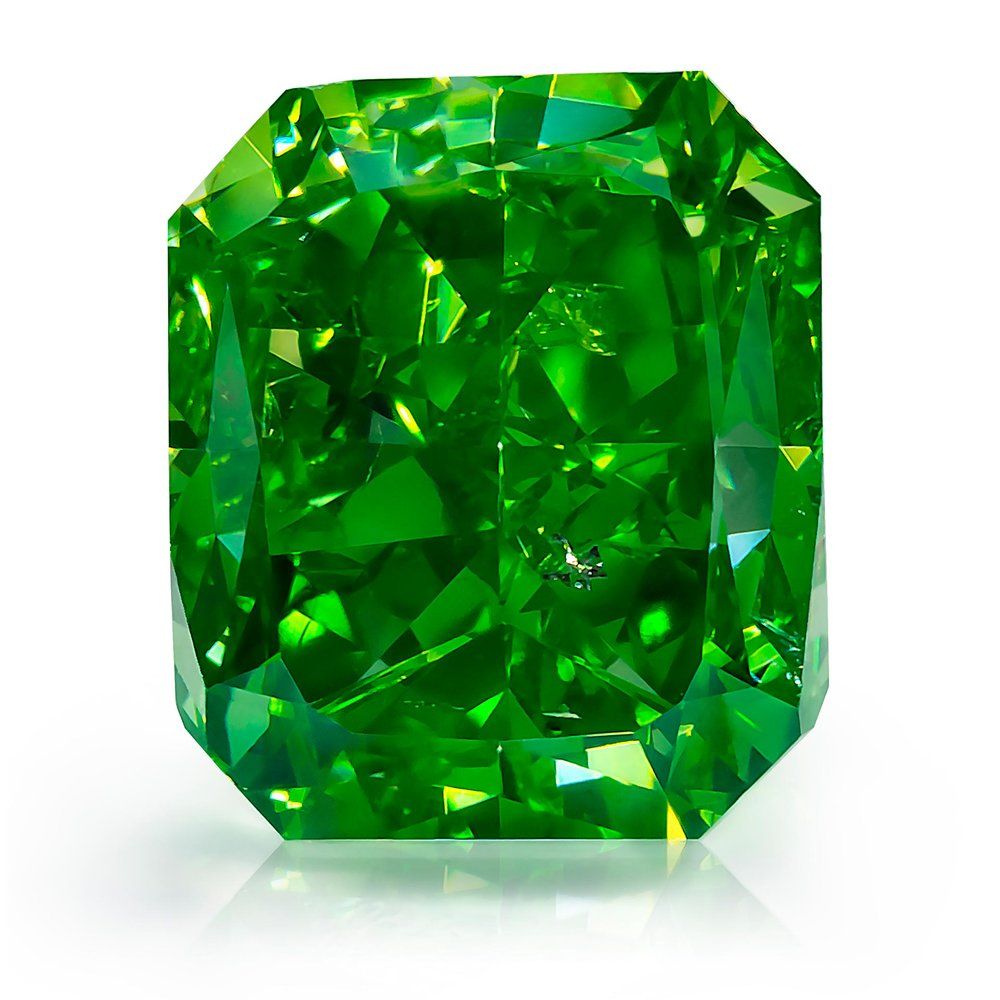 Why Green?
When March 17 arrives, people always dig in their closets to bring out anything that is dominantly green and wear them. Even every corner of the house is adorned with every bit of green as well. Who could ever neglect the shamrocks, green food coloring, leprechauns, and all that drinking? This type of St. Patrick's Day celebration is entirely different from how it was celebrated back in the 7th century.
The green color and all the mentioned symbols are representative of the Irish. Yet, when the holiday was just starting in Ireland, St. Patrick's Day was a religious day exclusive to Ireland. The vibrant green color was not even thought of as part of it.
Why the Celebration?
It is traditional to remember saints on the day they passed and not on the day they were born. St. Patrick was born with the name Palladius in Britain, during the 4th century. He was sent to Ireland in his adulthood as a missionary. St. Patrick aided the Irish people's acceptance of Christianity.
When St. Patrick's Day was first celebrated back in the 9th or 10th century, it was a day devoted to contemplation and prayer. Through the decades, the day transformed. The Irish started to feast and drink on St. Patrick's Day. Eventually, Irish people made their way to the United States. The Irish immigrants of the 8th and 9th centuries started to celebrate the day in a vibrant and boisterous manner. This way of celebrating St. Patrick's Day is carried on today. The only difference now is that the color is wrong. The original color for St. Patrick's Day was blue.
Blue to Green
Those who depicted St. Patrick in the early always used blue for his robes. The Order of St. Patrick is blue. The said order is part of the country's chivalry. The sky blue color was then coined as "St. Patrick Blue". If this was the color before, why did it turn green?
Ireland has always been known as the "Emerald Isle". There is a green stripe in the Irish flag, which traditionally represented Ireland's Catholics. The symbolism of St. Patrick's Day continues with the shamrocks that were believed to represent the Holy Trinity.
Another justification for the green color is the leprechaun symbol. These mythical creatures wore red and gold jackets and pointed red hats. Then, the creature's colors changed to green. Everyone followed the green because they believed that if you don't follow the leprechaun's favorite color, they pinch you. So, since the leprechauns have decided to wear green, everyone just followed.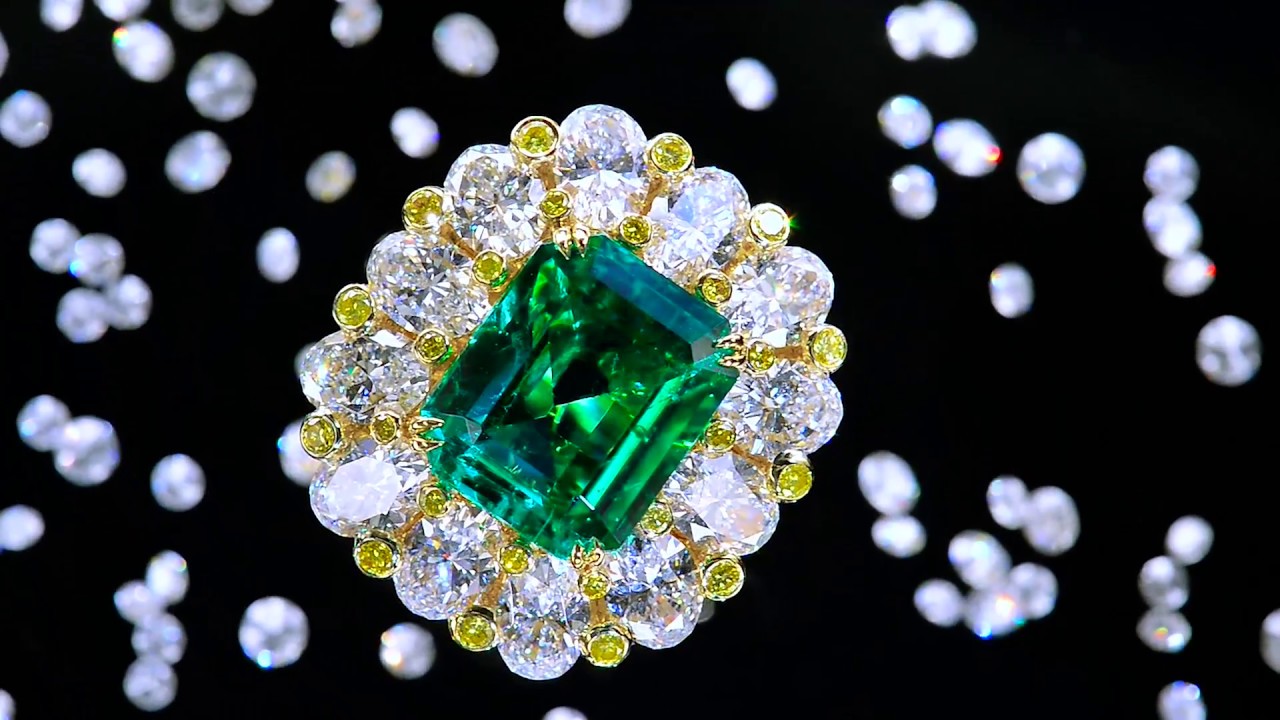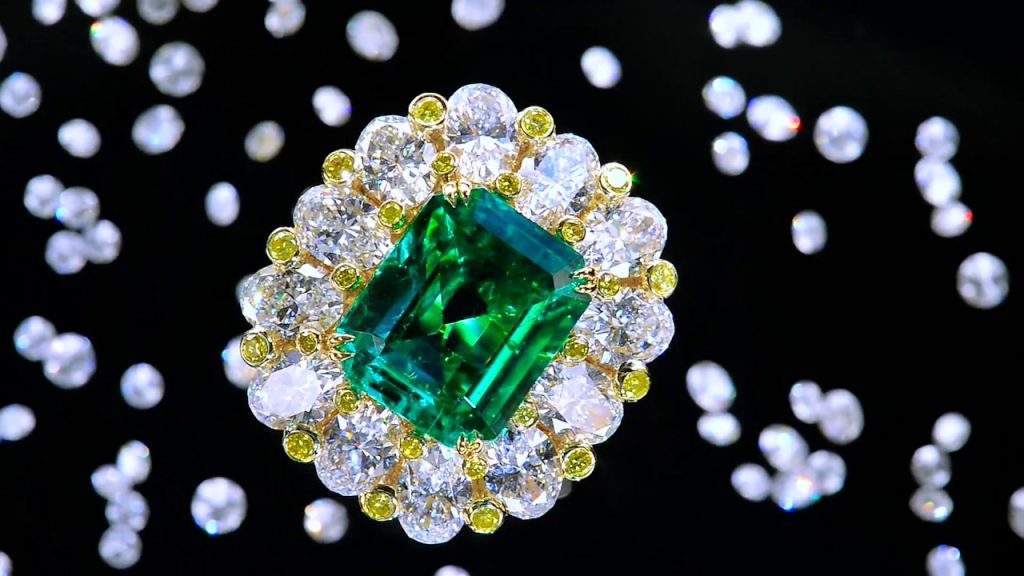 The Green Gems that Give You Luck
People believe that you get lucky when you wear green on St. Patrick's Day. Why not wear a gorgeous green gemstone instead of just a shirt or a hat? Below are three green precious stones that will bring you luck on St. Patrick's Day:
Alexandrite
This is the birthstone for people born in June. It is valuable and rare, more expensive than other gems. You usually find this stone in at most, 2 carats. It's dark yellow-green or bluish-green when seen in natural light, but under a light bulb, it's reddish-purple. It's am emerald by day and a ruby by night.
Emerald
As one of the four most precious stones in existence—sapphire, ruby, and diamond—this green gem is coveted for its value and green hue. It is known as the stone of truth, symbolizing fertility, Spring, and love in Roman and Aztec cultures.
Jade
Also known as "the stone of fortune" and "the stone of abundance", the green jade is believed to enhance longevity, strength, and vitality. It is also a symbol of virtue and love and a trigger for calmness and confidence. Imperial jadeite is the deep, green, highly-prized type of jade.
The Dresden Green Diamond
Centuries have come and gone but people still believe that the Dresden Green Diamond is a symbol of great fortune and luck. This stone is known as the largest green diamond in the world, and most certainly one of the most expensive and rarest of all diamonds.
Green diamonds are coveted worldwide because they are extremely rare. During their formation, they develop a deep green color, caused by alpha and gamma rays.
The Aurora Green Diamond
Christie's had a diamond auction in 2016 and on that ray, a ring containing the Aurora Green diamond was sold for 16.2 Million USD. It was the highest bid that one to purchase a green diamond during a public auction.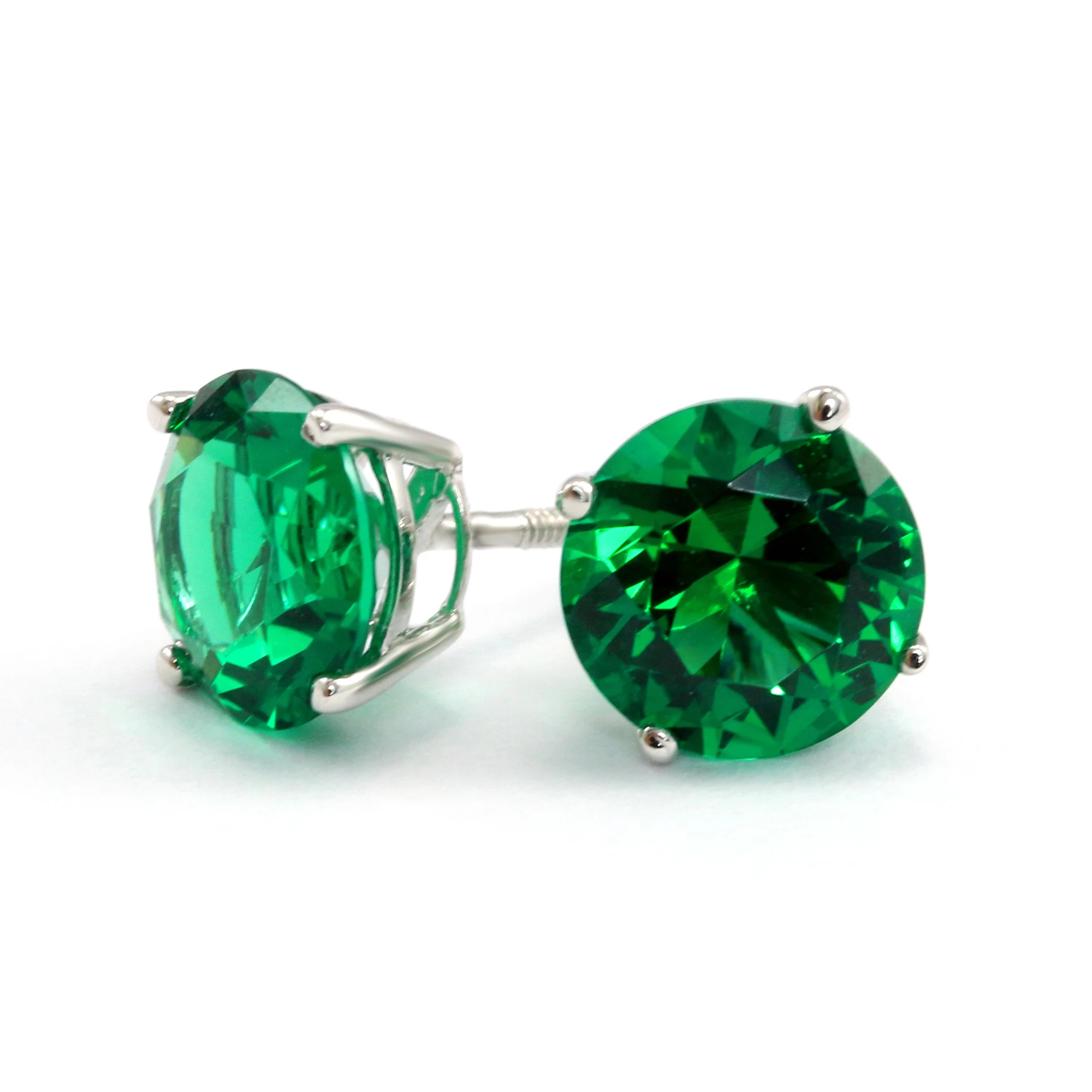 The Green in Diamonds
Green diamonds developed their color while they were still underground, in rocks that contain minute amounts of radioactive thorium or uranium. While the radioactive compounds broke down, they gave off radiation that pierced through nearby diamond crystals. Usually, the green is confined to the shallow skin of the diamond. It is very rare for the radiation to have that green color throughout the entire stone.
The green color in diamonds can also be brought about by structural defects in the stone's crystal structure, brought about by nickel atoms, nitrogen, and hydrogen.
There is only one relevant color on St. Patrick's Day and that is green. It doesn't matter what shade you wear, as long as it brings you luck.