Historic blue diamond auction exceeds expectations — sold for $6.7 million
Cecilia Jamasmie | | PeopleMine Facebook LinkedIn Twitter Email Print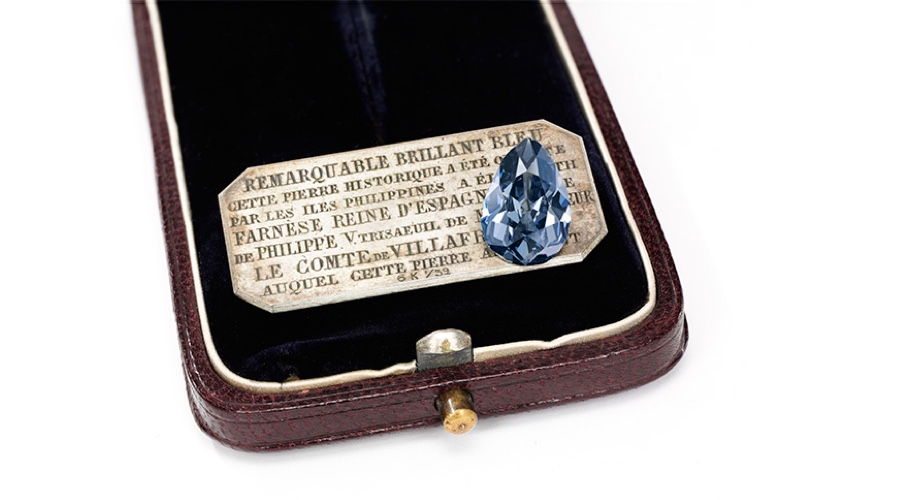 This was the first time The Farnese Blue, passed down through European royalty, went on sale. (Image courtesy of Sotheby's.)
A 6.16-carat blue diamond that was secretly passed down through European royalty over three centuries has fetched $6.7 million at a Sotheby's auction in Geneva — $1.4 million more than what experts expected it to be sold for.
The pear-shaped, dark grey-blue gem, known as The Farnese Blue, sold after just four minutes of bidding. It's believed to be one of the most important historical diamonds left in private hands until today, which was the first time the stone was put up for sale.
Found at India's Golconda mines, it was given to Elisabeth Farnese, daughter of the Duke of Parma, in 1715 to mark her marriage to King Philip V of Spain.
The royal couple descendants owned the Farnese Blue, as they married into other European families, travelling from Spain to France, Italy and Austria. During more than 300 years, nobody — except from close relatives and the family jewellers — knew of the gem's existence.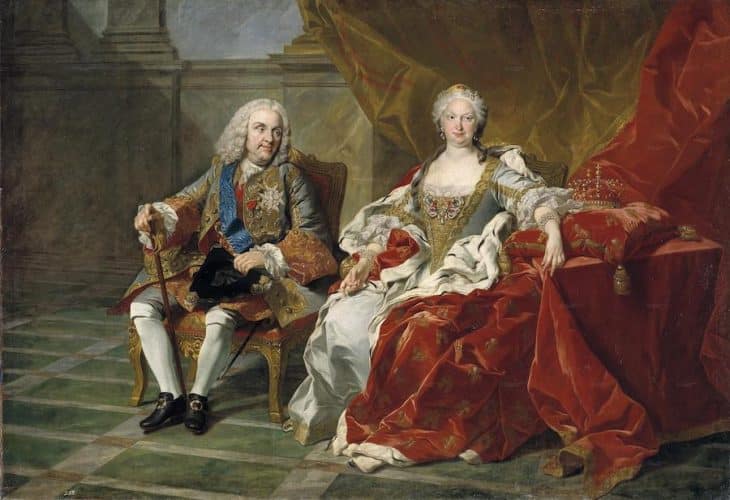 Philip V and Elisabeth in 1739. (Image: Louis-Michel van Loo | Wikimedia Commons.)
"All this time, it was hidden away in a royal jewellery box," Philipp Herzog von Wurttemberg, chairman of Sotheby's Europe, said in a statement.
"With its incredible pedigree, the Farnese Blue ranks among the most important historic diamonds in the world," he noted.
The last person to own the diamond, one of a number of high-profile jewels featured in Tuesday's auction, was one of Elisabeth's descendants.
Among the other gems auctioned there were a round diamond ring, weighing 51.71 carats, that sold for $9.2 million, and a 50.39-carat oval diamond ring that went for $8.1 million.
Sotheby's has not released the identity of the Farnese Blue buyer.